How Often Should You Replace Your Roof
Homeowners have a lot of responsibility on their plates. There are many projects and immediate needs. One of those immediate needs is rarely a roof. Most homeowners are more concerned with plumbing or electrical needs. Make sure that you are having a yearly home inspection to ensure that the roof is intact. If you wait too long to get your roof inspected or replaced, you could end up with major repairs. How often should you replace your roof? A new roof should only be replaced if you see obvious damage. Most roofs last 15 – 30 years.
Let's take a look below at the details involved.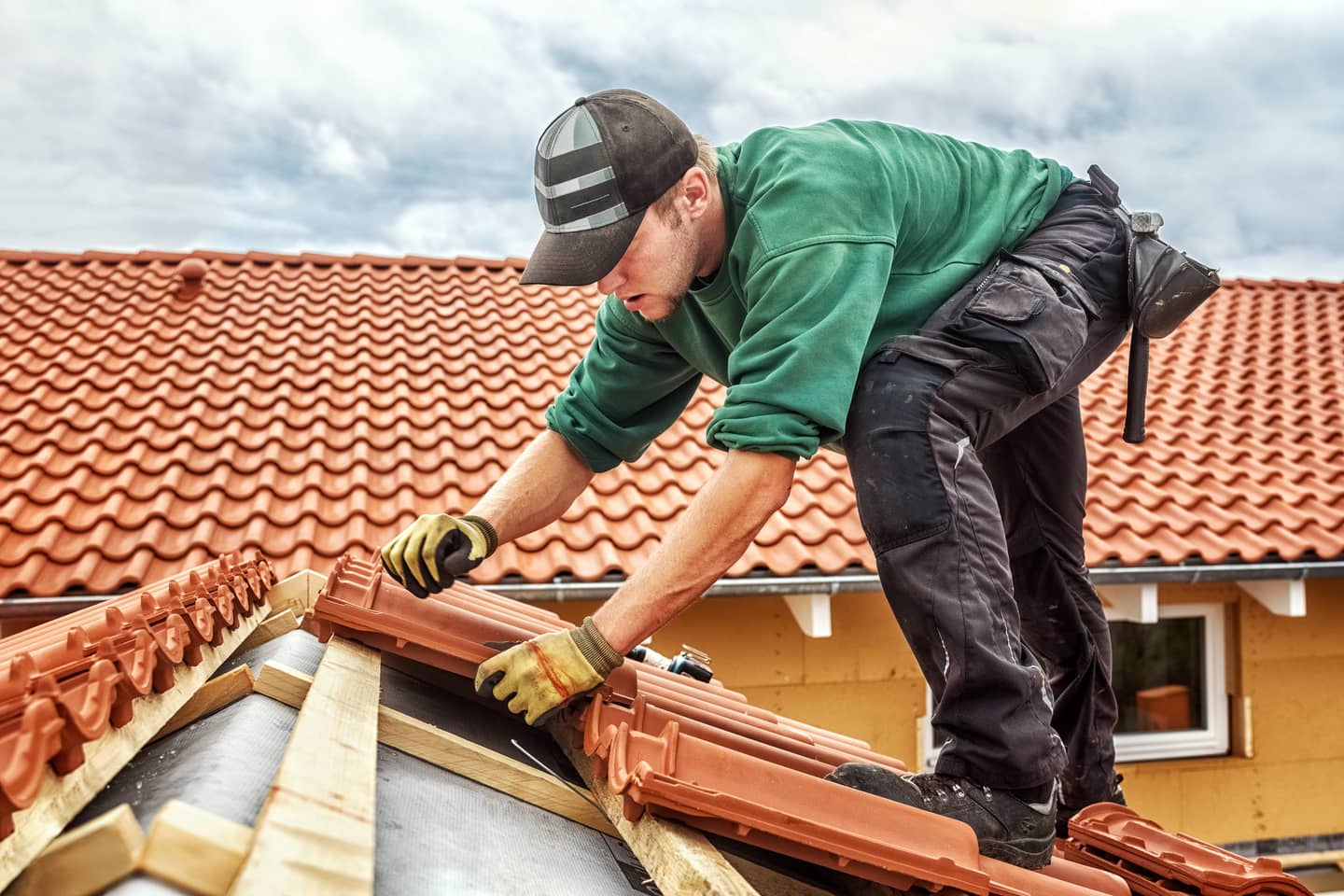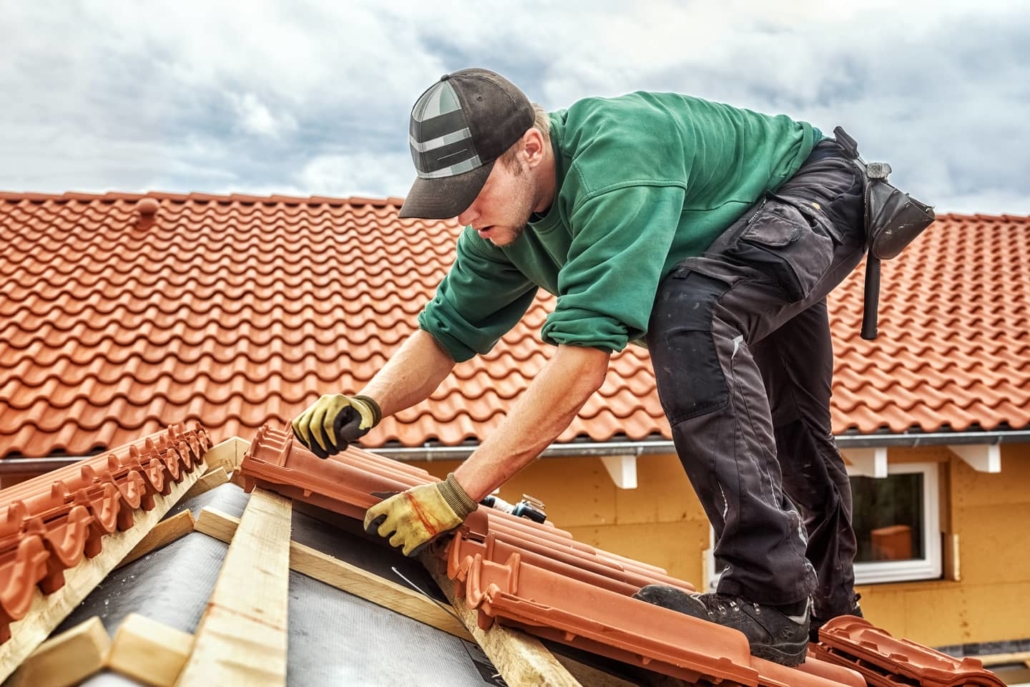 How Would I Know
There are a variety of signs of damage that a homeowner should understand that it is time to replace the roof. Unfortunately, unless we are selling our home, homeowners rarely want to spend the money. Always remember that it is important to note the condition of a roof and when you need repairs. Let's take a look at the obvious signs for a roof remodel.
Outside damage – if you notice some damage to your roof, this could affect the long-term longevity of the roof and you will want to seek a replacement.
Light exposure – if you notice holes in your ceiling or other areas where light is getting into your home, this is a good time to seek a new roof.
Chimney – if you notice any chimney damage or flashing issues then you will either repair the roof or look at something more.
Saggy or Drooping spots – roof decking or roof shingle breakdown as a structure is important. If you notice these issues, it could be a time that you need a roof inspection or replacement.
Do you have a Greenhouse – if you are noticing moss growth, mold, and mildew growing on your roof, you will want to get it cleaned. However, if the damage is extensive, go ahead and start working towards a roof system replacement.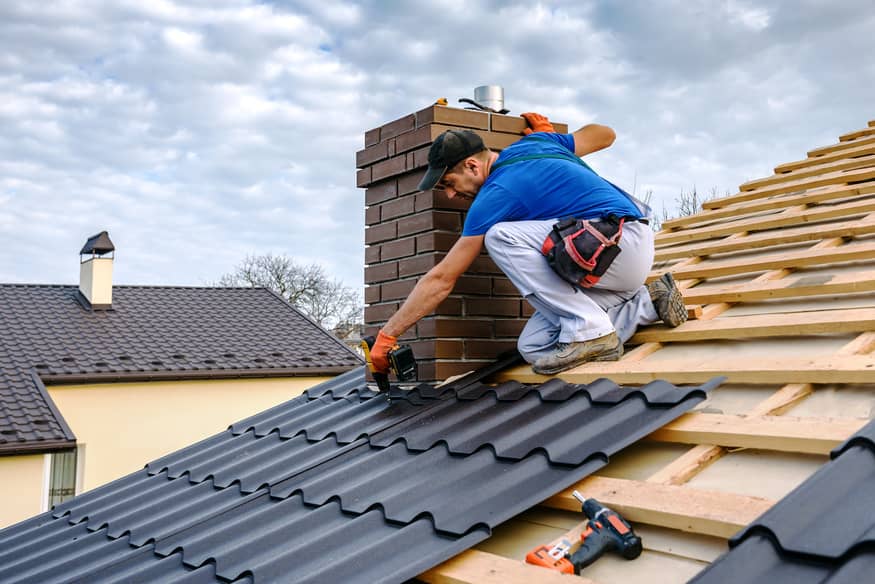 What Are The Lifespans For Each Type
Believe it or not, the life span of a roof varies depending on the materials. We can take a look and compare the varieties of a roof and how long they might last.
Slate – this is the most durable. You can get a slate roof to last 100 years or longer. It all depends on your maintenance and if properly installed, this type of roof is a quality roof.
Wood – wood shingles are different from asphalt shingles. Wood shingles can last 25 years to 30 years. If you don't conduct the maintenance then you will see a decrease in their longevity.
Asphalt – if you install a 3-tab shingled roof, you will see the longevity of 15-20 years. Architectural asphalt shingles are more resilient to the outdoor elements, due to their design.
Clay or cement tile – this type of roof is very resilient but very heavy. You can typically see a clay/concrete tile roof last 50 to 100 years.
Metal – choosing a metal roof to install is a great idea. Not only do you avoid the UV rays, but you can also avoid other harsh weather conditions in your area, such as high winds. Most metal roofs can last 50 years or more. Maintenance on any roof can ensure a longevity longer than most homeowners intend to stay.
Wood Shakes- if you select wood shakes for your roof, they are thicker than a shingle, and more resilient to the weather or UV rays. Wood shake roofs can last between 35 and 40 years.
How Much Do They Cost
The cost of replacing your roof will vary based on the type of roofing materials you have chosen to purchase and the size of the roof. The national average for a shingled roof ranges from $8,000 to $15,000. However, a composition roof ranges from $20,000 to $30,000. Also, the average cost range for a metal roof is $5 to $15 per square foot. The average-sized home needing a metal roof would put you at about a $35,000 expense.
Other Recommended Maintenance
Now, when it is time to replace the roof it is a good idea to understand how long it should take to install a new roof. You never want to hire a roofing contractor that is going to drag out your new roof installation. This could damage more of your home as various areas are exposed to outdoor elements. Always make sure to read up on all of the information when starting a new project. Although you are hiring a professional to handle your project, you will want to know if something is not being done correctly.
Next, you will want to know what the roof inspection entails. Having the roofing inspection checklist available to you is awesome for a homeowner. Always remember that you should take a vested interest in your home projects. By keeping the roofing inspection checklist and understanding what it entails, you can protect your investment.
Also, now that winter is over, you may want to clean your stone fireplace. This can be done by using protective gear, a bucket, a scrubbing sponge, and a liquid solution. This is also a good time to check the chimney on the roof. Having a chimney inspection is a good idea to make sure it is ready for next winter.
Lastly, be sure that you are reading up on how each material works with the specific elements in your area. Not all roofing material has the same durability and safety features. If you opt for a metal roof, go ahead and read up on if they attract lightning. If you live in an area where lightning occurs a lot, you might want to better understand what metal roofs actually do or don't do.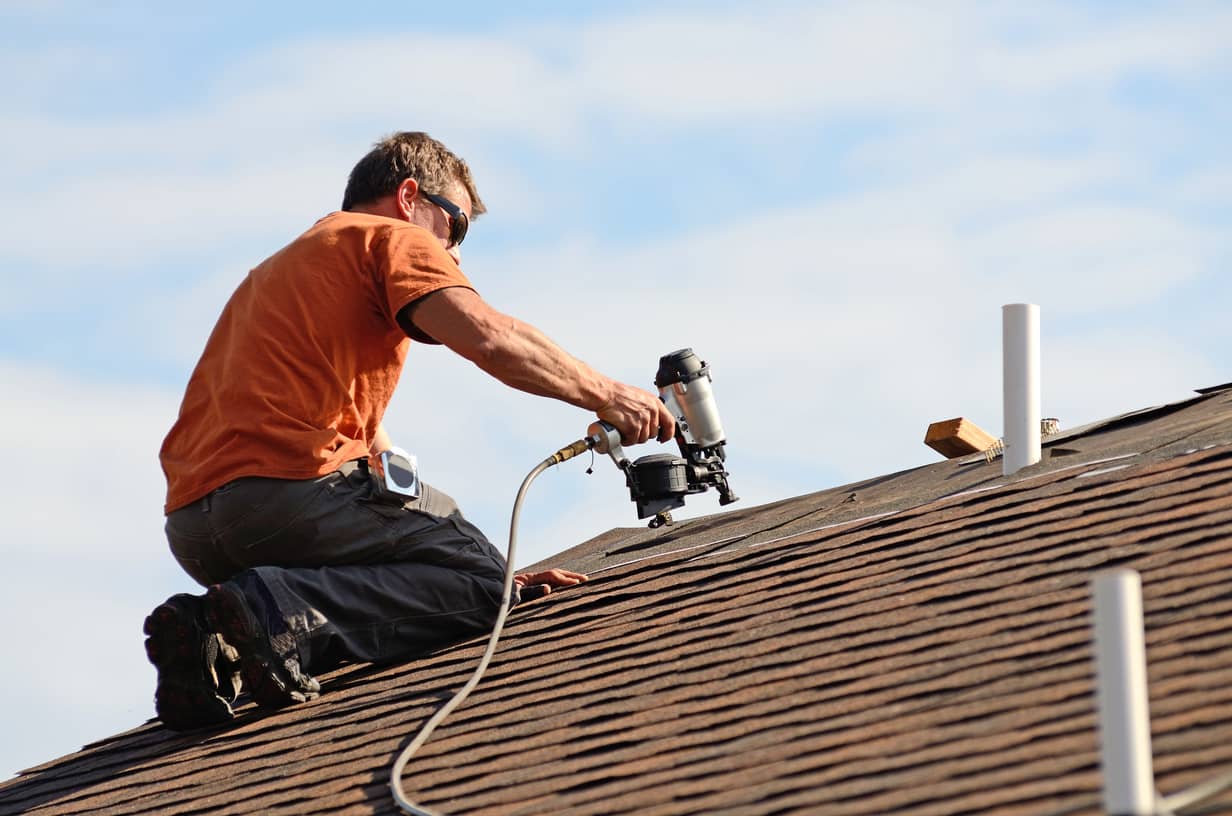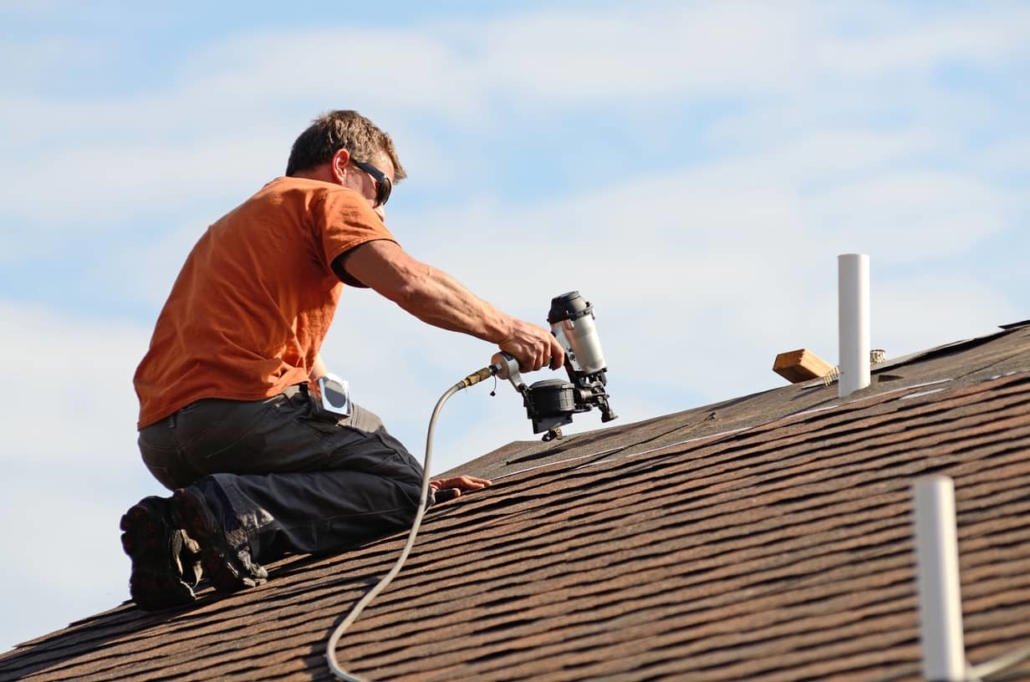 When Do I Call A Professional
Calling on a professionally licensed roofing contractor allows you to get a perfect look at what repairs your roof might need. Hiring the right roofing contractor ensures that building codes will be followed and your materials used have a strong wind rating. If you don't know who the reputable roofing contractors are, you can always call on your local home inspection team. Not only can you get a reputable roofing contractor, but you will also know what the recommended repairs or a complete replacement might be. Having a home inspection report to fall back on when discussing the roof with a roofing contractor is a great way to ensure that you aren't getting ripped off.
Conclusion
Having to replace your roof is never a fun project. It can be costly and take a couple of days. Most homeowners do not want the unsightly mess in their yard or driveway. Fortunately, as a homeowner, you get to select the best roof for you. Because there are a variety of roofing materials, you can select the style and color of a new roof. This can add to your home's aesthetic value and provide you with an even greater curb appeal.
Increasing your curb appeal and aesthetics will increase the value of your home. This always makes sense from a financial perspective. So, although you are spending a lot on a new roof, you will get that and more in return when you sell your home. Call on your local home inspection team to get a roof inspection and ensure you select the right roofing materials. Call on Heartland Inspections services in greater Minneapolis St. Paul and surrounding areas for your home inspection needs.
https://heartlandinspections.com/wp-content/uploads/2022/05/damaged_roof_25.jpeg
814
1448
Heartland Inspections
https://heartlandinspections.com/wp-content/uploads/2023/03/Heartland-Logo-Navy-Background-2023-300x93.jpg
Heartland Inspections
2022-05-26 20:29:49
2022-05-26 20:29:54
How Often Should You Replace Your Roof