How Long Does Epoxy Floor Last
There are all different types of flooring to choose from in a home. Some types of flooring are good for specific rooms in the home like maybe tile in the living room, but carpet in the bedrooms. However, there is another kind of floor that is found more likely in a garage called epoxy. If you have been in a car dealership, often the floor where the fancy new cars are is an epoxy floor. Additionally, epoxy is sometimes found in the home as well as a business and it is resistant to mold and bacteria so it is a good choice for allergy sufferers. How long does epoxy floor last? Used in residential and commercial environments, it lasts 10-20 years with the right maintenance and care.
Let's take a look at epoxy floors and see if they are right for your home.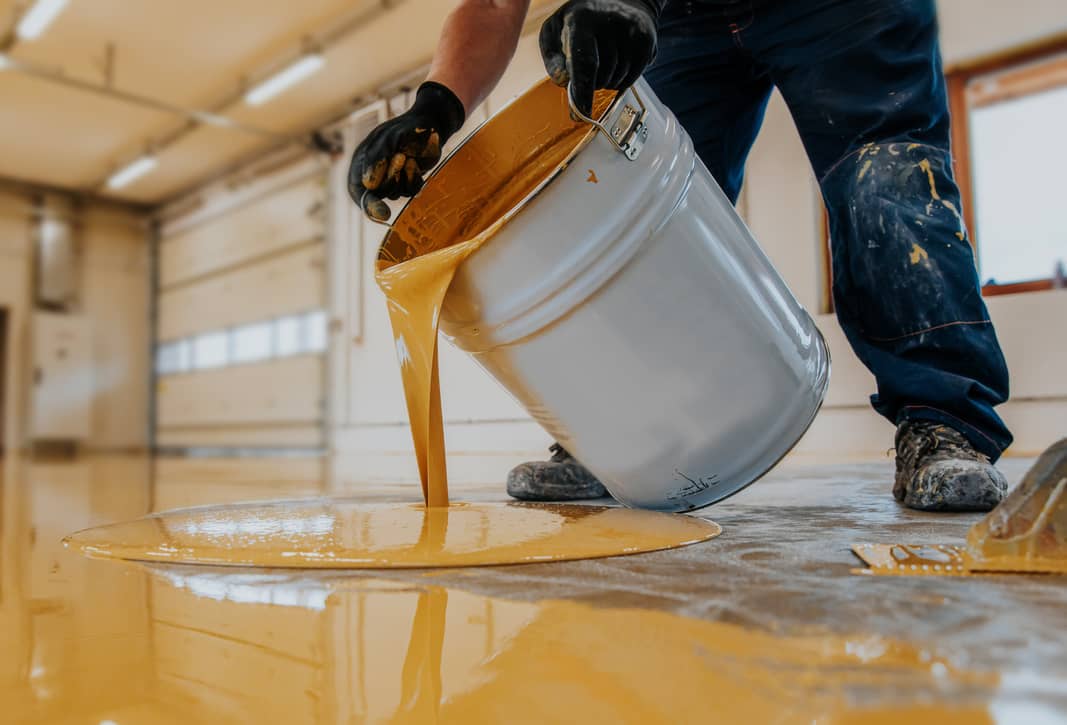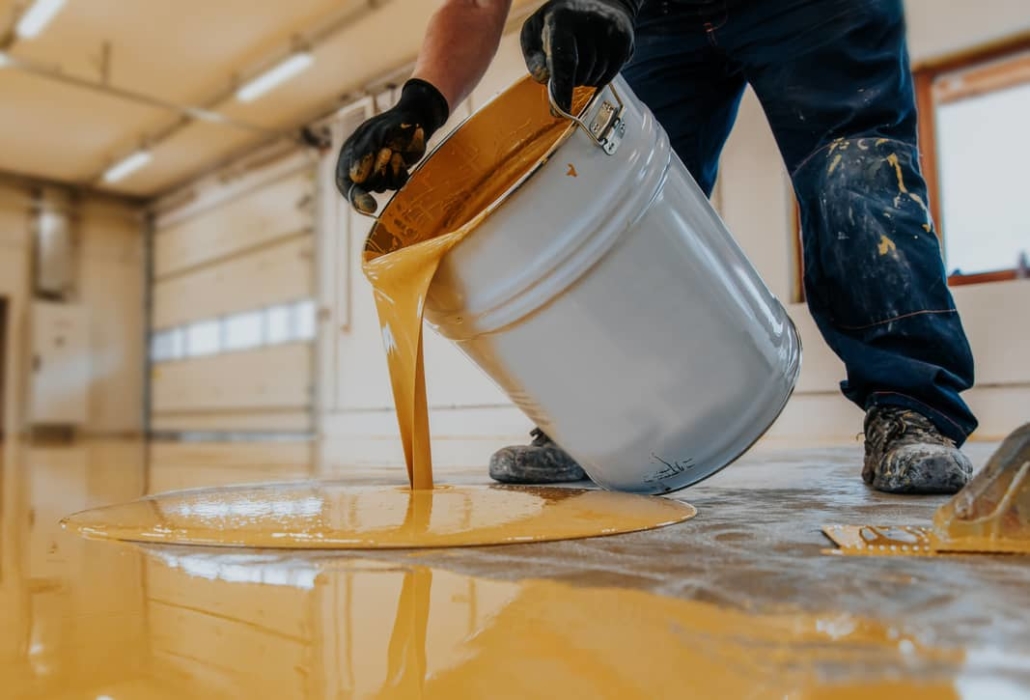 What Are Epoxy Floors
Epoxy floors are one type of flooring that is made with hardener and resin. These two form together to create a strong bond because of the chemical reaction. Thus, a strong plastic is created and poured over concrete floors, wood, and other flooring.
How Long Does Epoxy Floor Last
Epoxy flooring system can last in a commercial and industrial business 10 -20 years, but may be less due to the heavy traffic that may walk on them. Epoxy garage floors, factories, garages, and any space with a lot of foot traffic can expect this length of time. However, maintenance and proper care can actually help your flooring last longer.
Residential homes also, areas such as garages and patios, can expect this flooring to last 10 to 20 years if cared for properly.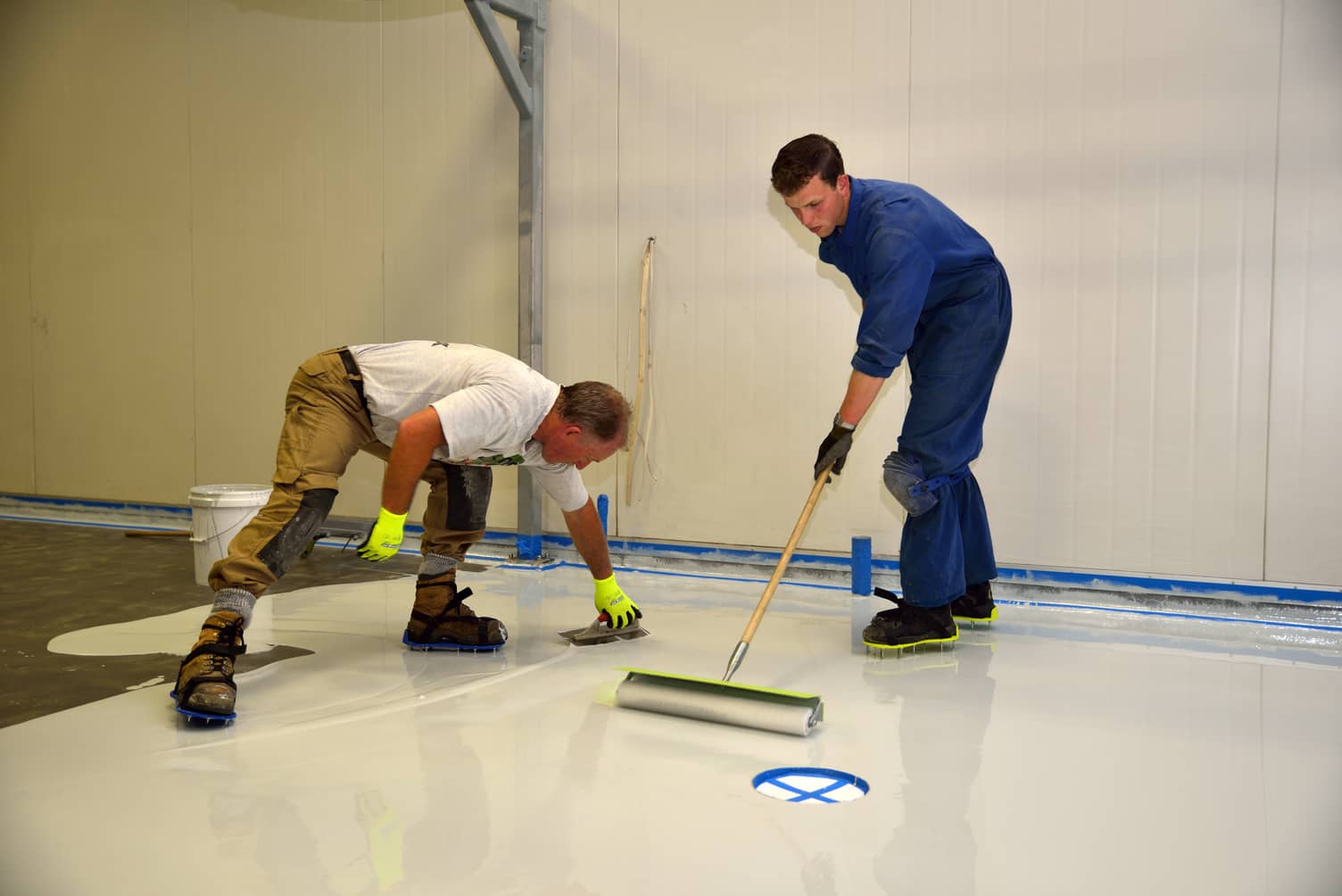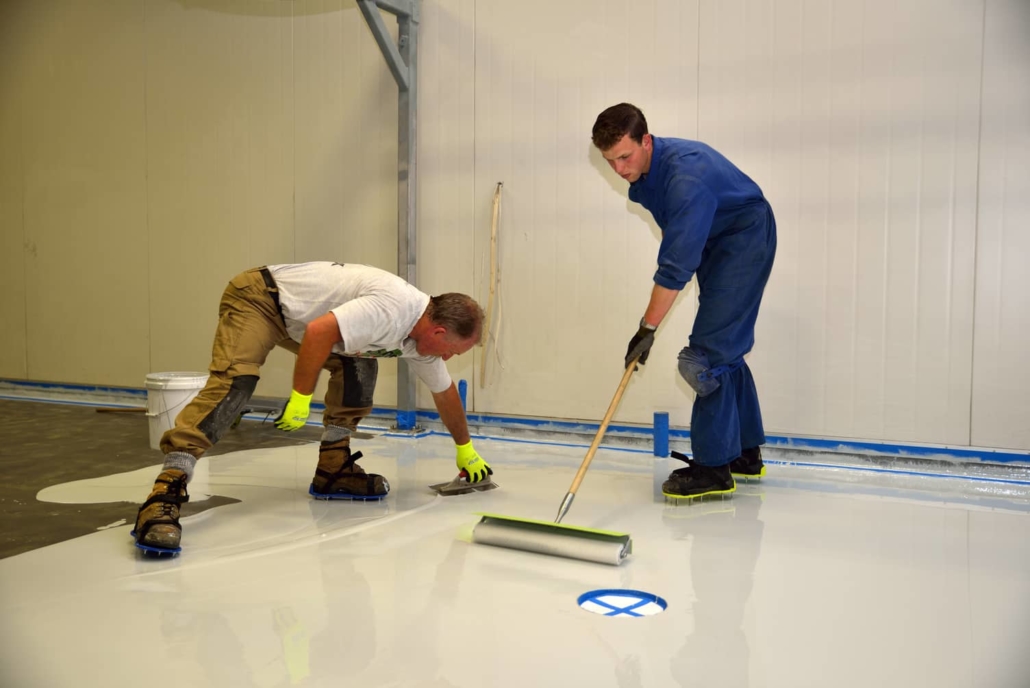 How to Maintain Your Epoxy Floor
Here are some ideas for proper maintenance so you have long lasting epoxy floors.
Cleaners— avoid using rough pads or brushes as these will wear away sealers. This is because they create abrasions and will also wear away the top coats. Using a soft mop is a better choice to keep the floor clean.
Frequent cleaning – industrial floors need to be cleaned regularly as debris can act like sandpaper and scratch the floor.
Repairs— if you see damage on the floor, fix it quickly and note that small cracks can turn into bigger problems so keep an eye on these.
Reapply coating – after time, the coating may fade so you may need to reapply it to keep it working properly
Hire Epoxy Floor Installer – hiring a professional installer who has been trained in the proper materials is important for making sure the floor is laid correctly the first time.
Sometimes homeowners want to take on projects that are too big for them. For example, adding epoxy flooring to a whole house. Check out this video about how NOT to put floors in on your own.
Recommended Maintenance
Now that you know about epoxy floors, there are other areas to keep an eye on in the home as well.
If you notice that the lights are flickering in the house, it could be a bulb is loose or the dimmer switch is not working or perhaps a loose plug. Finding out the cause is important so that you don't have an electrical fire.
Another area to think about it is if you have mold on the carpet. You can remove this by using vinegar and baking soda, antifungal cleaner, or bleach. Use bleach as a last resort as it can bleach the carpet. If it is less than 3inx3in patch, then you should be able to take care of this yourself.
Lastly, you always want to keep an eye on your water heater. If it is leaking, has a foul smell, or noisy, it is time to have it looked at. The last thing you want is your water heater to explode, which can happen.
When to Call a Professional
Calling on a professional who is trained in epoxy floors is important if you have questions. You want to make sure you keep your floors looking nice as long as possible. If you are unsure if epoxy floors are right for your home or business, a professional can help. Additionally, a professional will take less time to do the project than it would take you the homeowner and it will be done correctly.
Conclusion
It's not easy to pick out the right floors for your home or to know everything about the floors. Epoxy floors aren't something that people know a lot about so hiring a qualified flooring contractor is important. This is also where having a yearly home inspection comes into play. Contact your local home inspection team so they can look at your floors and let you know if they are in good condition or need repairing. Call on Heartland Inspections services in greater Minneapolis St. Paul and surrounding areas for your home inspection needs.
https://heartlandinspections.com/wp-content/uploads/2022/07/epoxy_in_a_garage_25.jpeg
899
1460
Heartland Inspections
https://heartlandinspections.com/wp-content/uploads/2023/03/Heartland-Logo-Navy-Background-2023-300x93.jpg
Heartland Inspections
2022-07-14 19:24:57
2022-07-14 19:25:02
How Long Does Epoxy Floor Last