How To Tile Around A Window Without Trim?
Whether you're buying a new home or building a new home you will want to be sure that the style of the home fits your needs. Ask all of the questions necessary to determine if the home is built correctly and provides you with the modern look that you are looking for. One way to keep the home looking modern is by removing or choosing not to install trim around the windows. In most cases, this is unique to a kitchen or bathroom window. Leaving the trim off allows you to tile around the window and tie in the kitchen and bathroom themes. How to tile around a window without trim? Measurements, tile cutting, and safety precautions are all a part of tiling windows without trim.
Let's take a look below at what the benefits are and the steps for tiling around your window without trim.
What Are The Benefits Of Not Using Trim?
Believe it or not, there are some benefits to tiling around your window. Let's take a look at why you should tile around a window with no window trim.
Modern look – Not using trim on a window provides a more open and modern look. This allows you to blend the window into the room with backsplash tile in a kitchen or just regular tile in another room like the bathroom.
Money saver – Trim can be expensive and not everyone sees the need for the look. Not adding trim to a window saves money and keeps the flow of the room more open.
Energy efficiency – Leaving the window without trim will ensure that it is sealed tight. Typically, the trim is used to cover crevices from the window installation. Although you will caulk around the trim, air can still get out of your home. This can increase your electric bill.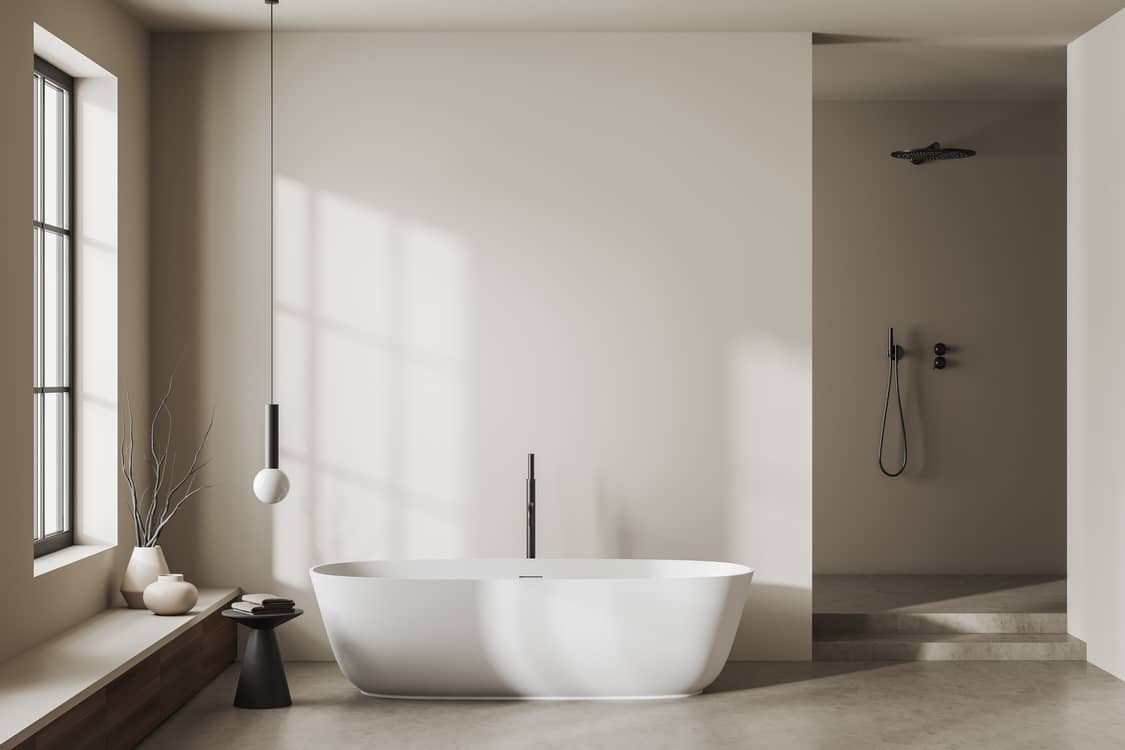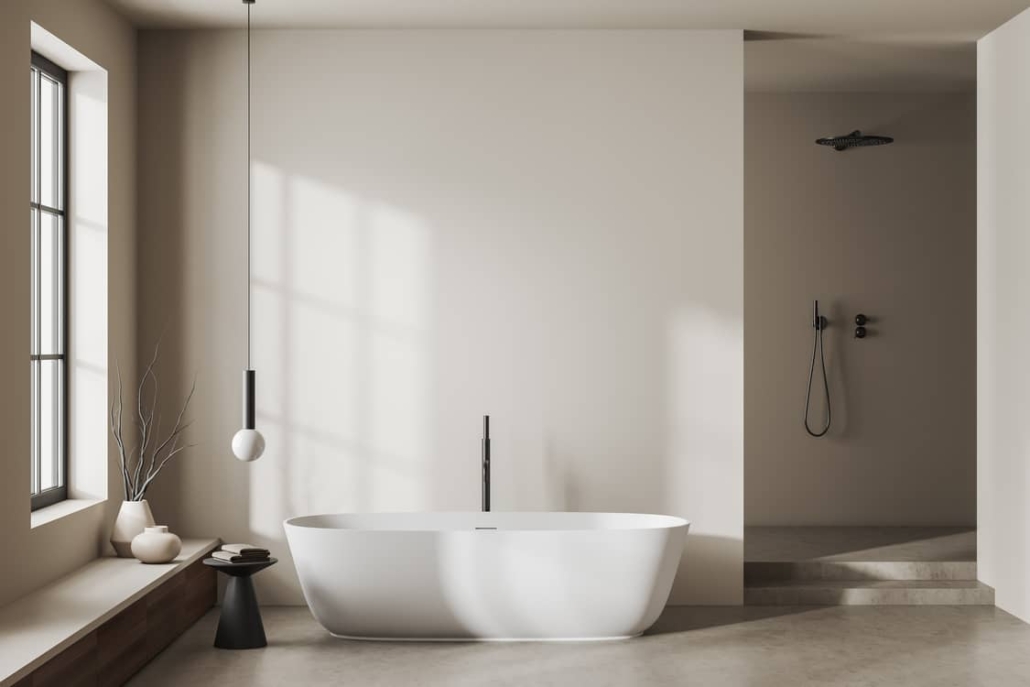 How Should I Tile Around A Window Without Trim?
Tiling around windows without trim is going to be a very patient and specific process. To get this task accomplished you will want to ensure that you have all of your materials and equipment ready for the project. Let's take a look below at the steps needed to install tile around your window.
Measure the window and cut the tiles to the sizes needed.
Use your measuring tape to measure the height and width of the window.
Be sure to subtract 1/4th from the height and width so that you have room to grout.
Use your tile cutter or wet saw to cut the tiles to size.
Make sure that you wear safety goggles and gloves when cutting your tiles.
Use a thin-set mortar or tile adhesive and apply it to the backs of each tile as you go. Affix them to the area around the window as you have designed.
Use spacers to keep the tiles from sliding together. Also, this ensures room for even grout lines.
Be sure to use a level to create an evenly level-spaced layout for your tiles.
Allow the tiles to dry for 24 hours.
Take your chosen grout and apply it in between the tiles.
Clean off excess grout with a wet sponge before the grout dries.
Let the grout dry for 24 more hours and you will have a beautiful finished project.
Other Recommended Maintenance
Now that you are aware of how to tile around a window with no trim, it might be a good idea to read up on vinyl windows. Understanding if vinyl windows warp is important for you to know before tiling. Imagine tiling around a vinyl window and it warping. This could cause some damage to your new tiles or create spacing in caulking between the window frame and the tiles.
Next, while you are working on a project like tiling around your window, you might want to have the contractor look at your sliding door. This could be a great time to insulate your sliding door to ensure that you aren't losing energy from your home.
Lastly, while you have the grout and caulk out for your tiling project, this could be a great time to go around and re-caulk around your toilets and sinks. Over time, the caulk breaks down and should be replaced.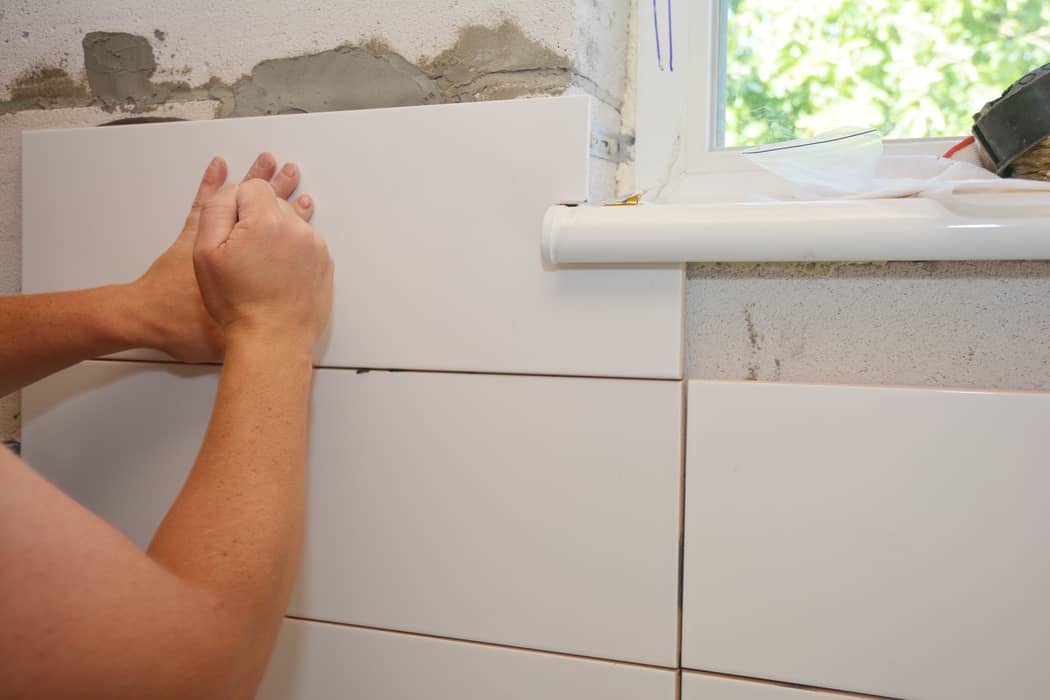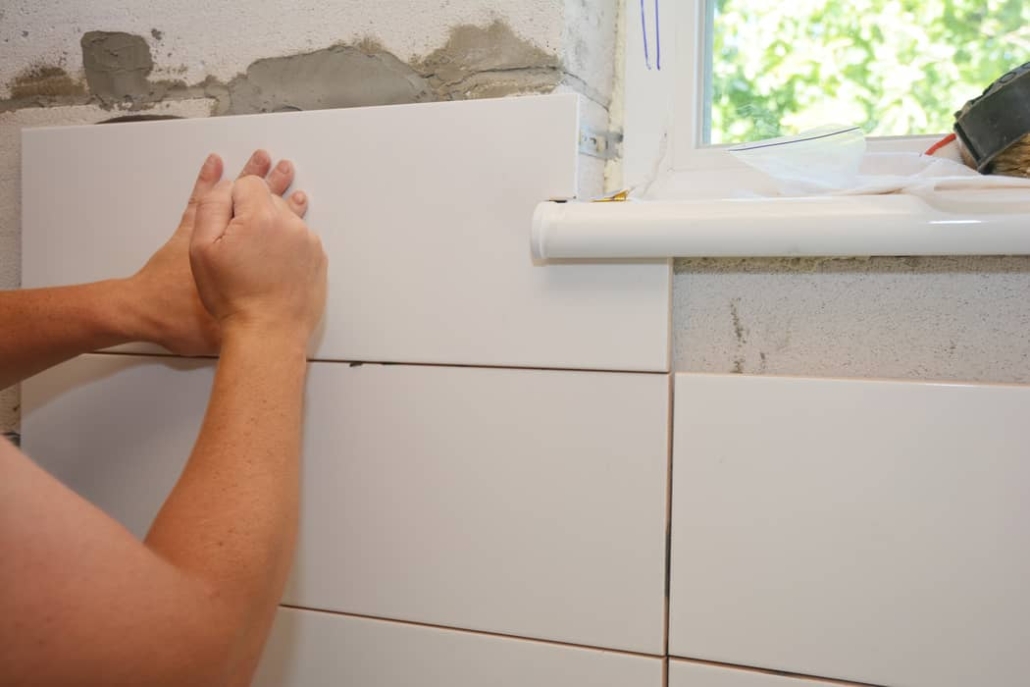 When Do I Call A Professional?
When it comes to tiling anything in your home it is likely best to call a professional. Unless you have the patience and tools to accomplish a task like tiling, hiring a local professional contractor is a great idea. If you aren't sure who to call or what would look the best in your home, reach out to your local home inspection team. They can provide some tips on what will modernize your windows and recommend a reputable professional contractor.
Conclusion
Any time a homeowner needs assistance with home maintenance it is usually due to their schedules. In some cases, homeowners don't want to purchase the equipment that is necessary to accomplish the project. Tiling around a window without a frame can be tricky. If you haven't done this project before it could be challenging. The measurements and level must be precise. If you aren't sure who to call for the project or how to modernize the look around your window, call on your local home inspection team. Reach out to Heartland Inspections services in greater Minneapolis St. Paul and surrounding areas for your repair and home inspection needs.
https://heartlandinspections.com/wp-content/uploads/2023/01/kitchen_window_without_trim_25.jpeg
479
1436
Heartland Inspections
https://heartlandinspections.com/wp-content/uploads/2023/03/Heartland-Logo-Navy-Background-2023-300x93.jpg
Heartland Inspections
2023-01-27 18:38:57
2023-01-27 18:38:58
How To Tile Around A Window Without Trim?