Is Spray Foam Insulation Flammable
When it comes to insulation in a home, most homeowners do not take the time to care about what is used. Insulation to them is only important for keeping utility bills low. The sole purpose is to keep the cool air in in the warmer months and the hot air in during the colder months. Additionally, most homeowners rarely check to see when they need to replace or upgrade their insulation until it is a bigger expense. It is recommended that you get to know the insulation of your home. For example, do you have spray foam insulation or another type? Once you have determined that you can read up more on the pros and cons. Is spray foam insulation flammable? Yes, it is made of a plastic component and is flammable. However, it will not accelerate the fire.
Let's take a look at some more details below.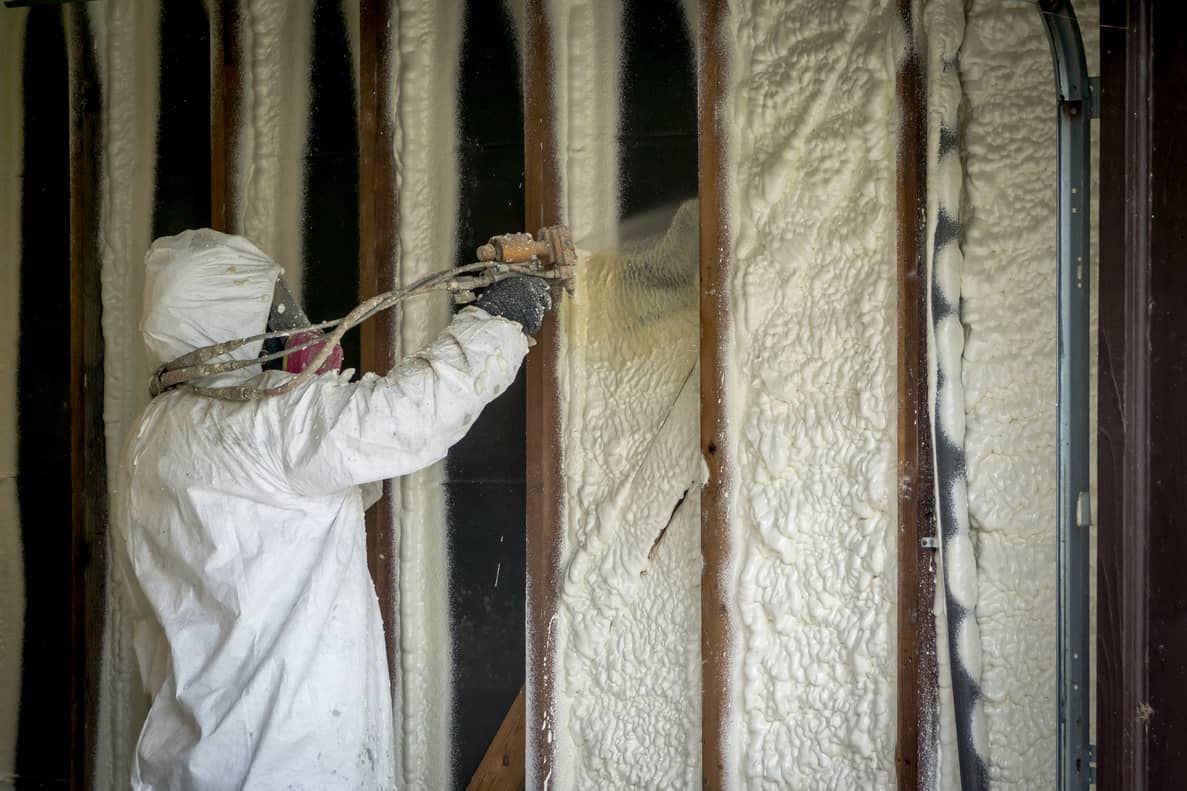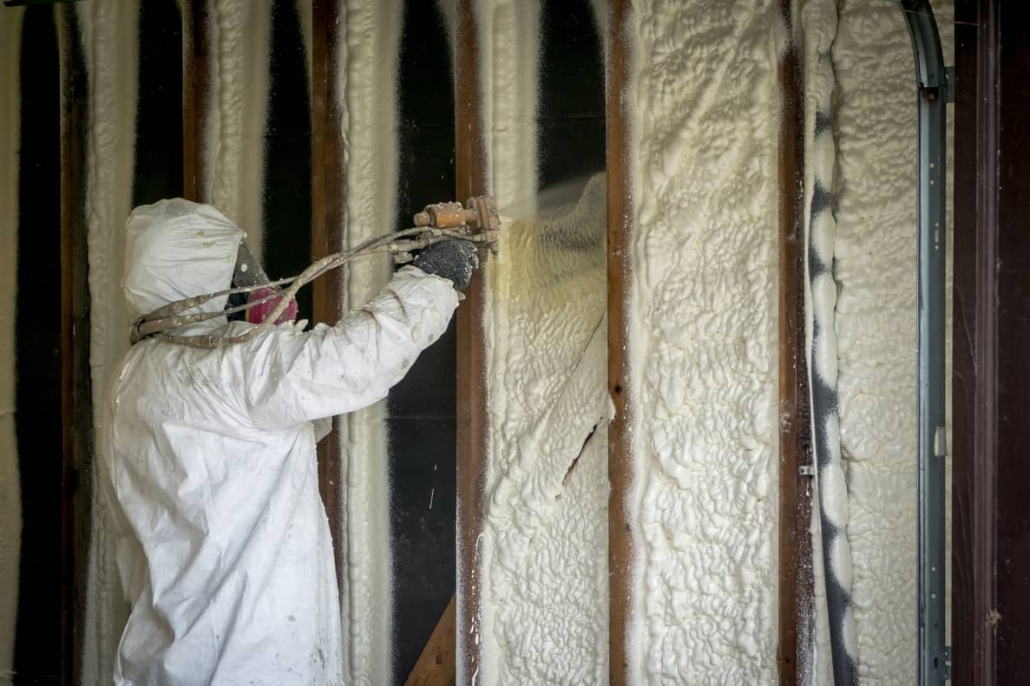 What Is Spray Foam
Spray foam insulation is formed when you mix isocyanate with polyol resin. This combination makes polyurethane. Spray foam insulation can be found in homes built as far back as the 1970s. Additionally, there are two types of spray foams. Let's take a look:
Open cell spray foam – open cell spray foam allows air to get into its open cells. This creates a less dense and softer foam.
Closed cell spray foam – closed cell spray foam does not allow any air to get it. It is sealed up tight and works as a great insulator.
Is It A Health Risk
Unfortunately, polyurethane spray foam can be dangerous to your health. According to the Environmental Protection Agency (EPA), when polyurethane spray foam is released into the attic space or area where it is needed, the foam will release harmful gases into the air as the foam dries. This process is known as "off-gassing" as the foam is curing and settling into place. If you aren't waiting 24 hours to get near the newly installed spray foam, you risk exposure to toxic chemicals. Only those who are wearing protective gear should come into contact.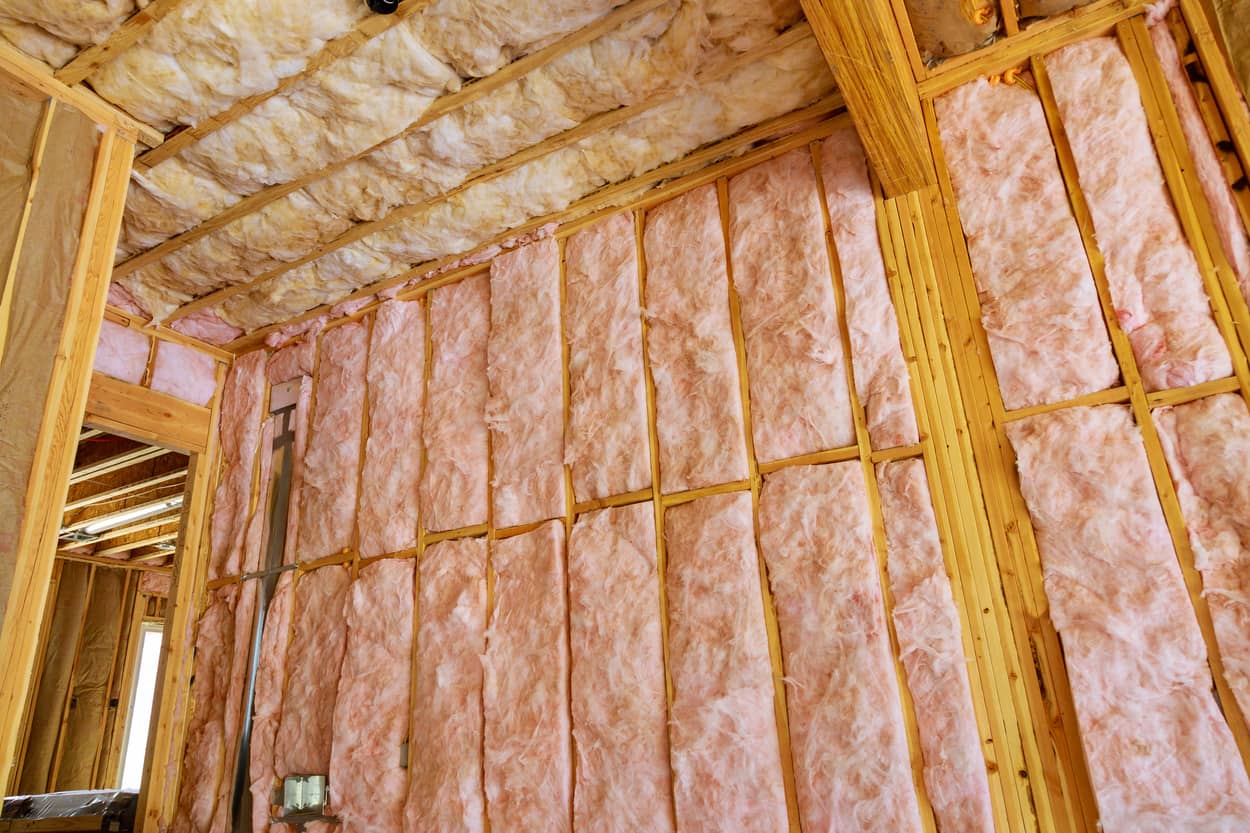 How Many Types Of Insulation Are There
Believe it or not, there are a few varieties of insulation to choose from. Using spray foam is a very popular choice. Let's take a look below at the different types of insulation.
Spray foam insulation – this is one of the most reliable and popular types of insulation. The moment it is sprayed into your attic space or walls it settles and does not move. You will only see it moved if you cut it out or an animal has disturbed it. The downside is that it is not very eco-friendly.
Mineral wool insulation – this type of insulation can last between 30 and 80 years when the environmental conditions are good. You can get it in rolls, batts, or have it blown in.
Cellulose insulation – this type of insulation will begin breaking down after 15 years. In some cases, this recycled insulation material will last 20 to 30 years. Cellulose insulation is effective at keeping air from moving about and it is eco-friendly.
Fiberglass insulation – unfortunately, if there is heavy moisture in the area, this insulation can break down rather quickly. You will notice a lifespan of just 15 to 20 years. However, if it is never disturbed by animals, humans, or moisture, it can last between 80 and 100 years.
Other Recommended Maintenance
Now that you know about spray foam insulation, let's take a look at other areas of maintenance. One of those is staying in a home with mold. If you find that you have black mold in your home, you will need to remove the mold and disinfect the area as it is dangerous to your health.
Another area is cleaning the crawl space in the home. If you have a crawl space, it does need to be cleaned. This involves hiring a professional to take out the debris, mold, and pests, look for leaks, use a special vacuum cleaner, possibly remove a vapor barrier as well as encapsulate the crawl space to lower the humidity.
Lastly, there are certain indicators present that let us know that we need a new roof. These are damage to shingles, leaks, bowing or sagging, and daylight coming in. It is important to keep an eye out for these and have them repaired or replaced quickly.
When Do I Call A Professional
When it comes to any type of insulation in your attic or wall space, you will want to hire a professional contractor. Someone with experience dealing with insulation is your best bet. As a homeowner, it is not likely that you are aware of the building codes and electrical codes that work together to protect your home. Hiring a local professional will save you from making costly mistakes. Call on your local home inspection team to come out and inspect your spray foam insulation during a full home inspection. Also, they can refer you to a reputable local professionally licensed contractor.
Conclusion
Projects that involve insulation can be very difficult and require proper safety measures. You should reach out to your local home inspection team to inspect and verify the quality of your insulation. Also, they can recommend a reputable licensed contractor who is well-versed in insulation installation. Additionally, your home inspection team can check your attic for mold and leaks in the roof. Essentially, anything that could cause damage to existing structures or reduce the longevity of your insulation. Reach out to Heartland Inspections services in greater Minneapolis St. Paul and surrounding areas for your home inspection needs.
https://heartlandinspections.com/wp-content/uploads/2022/12/spray_foam_insulation_for_roof_25.jpeg
600
900
Heartland Inspections
https://heartlandinspections.com/wp-content/uploads/2023/03/Heartland-Logo-Navy-Background-2023-300x93.jpg
Heartland Inspections
2022-12-16 14:48:05
2022-12-16 14:48:06
Is Spray Foam Insulation Flammable